Making her purty!
Brian Cox


01/12/2009 07:02AM

Well, the paint was starting to let go on project strip/sled, so we decided to take her in for a beautification treatment. First, the body shop began by striping the top completely down to the metal. Then primed and prepped the metal and laid down a good coat of base clear.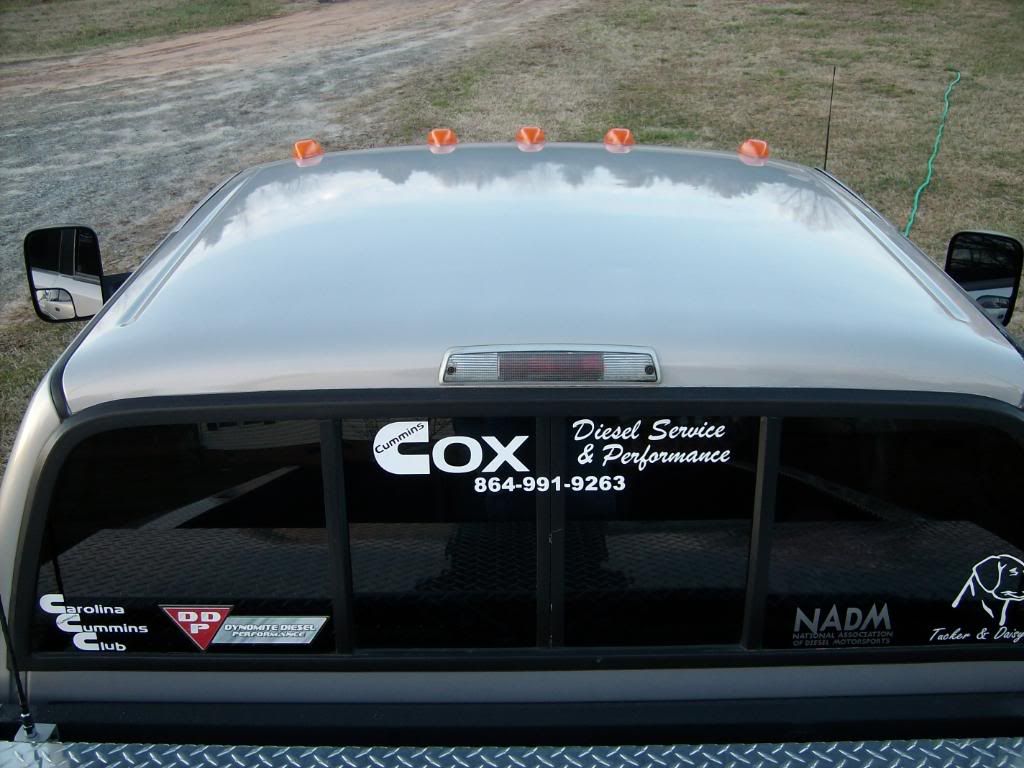 While he was there he painted the tailgate because it looked like crap too.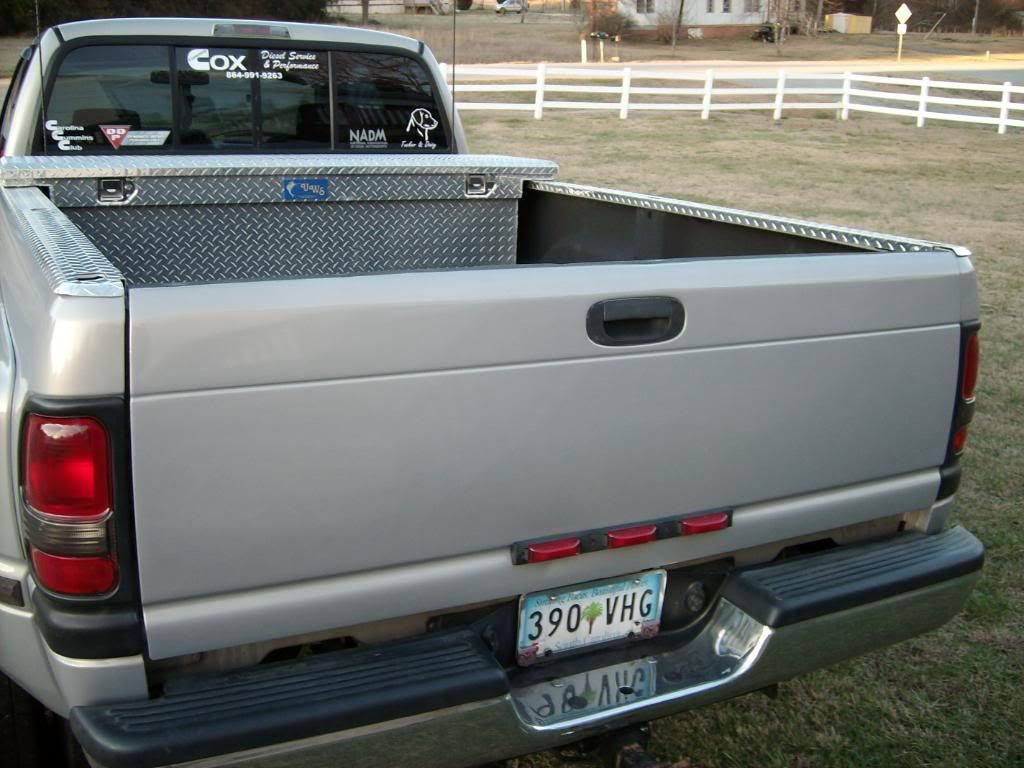 Since the truck had been previously painted due to an accident, we got him to paint the drivers side of the bed. The truck had been hit on the right front and the insurance paid to have the truck painted from the drivers side of the cab to all the way across the hood and around to the drivers side of the bed. Didn't paint the tailgate or the roof. (Kinda stupid if you asked me.)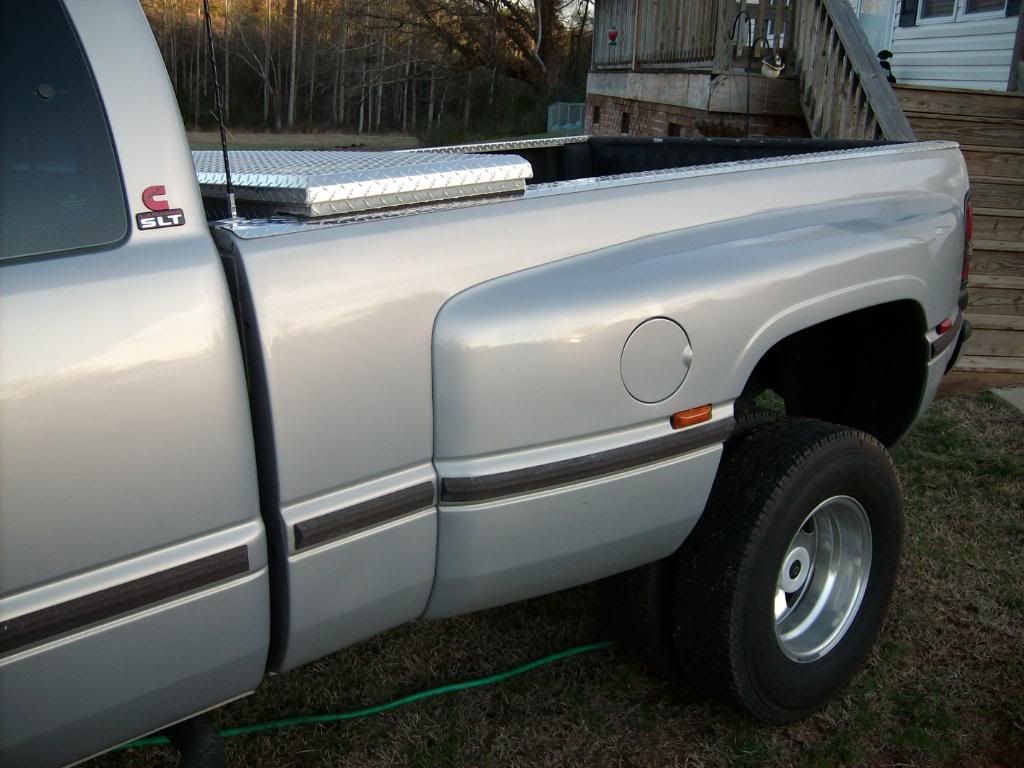 After the paint was cured, we reinstalled the diamond plate strips on the bed and also the tool box. After that we polished the aluminum up and made that shine too since the rest of the truck was sparkling. Then we removed the step bars and had them treated to a coat of Rhino Liner. Reinstalled them and that made an even bigger difference.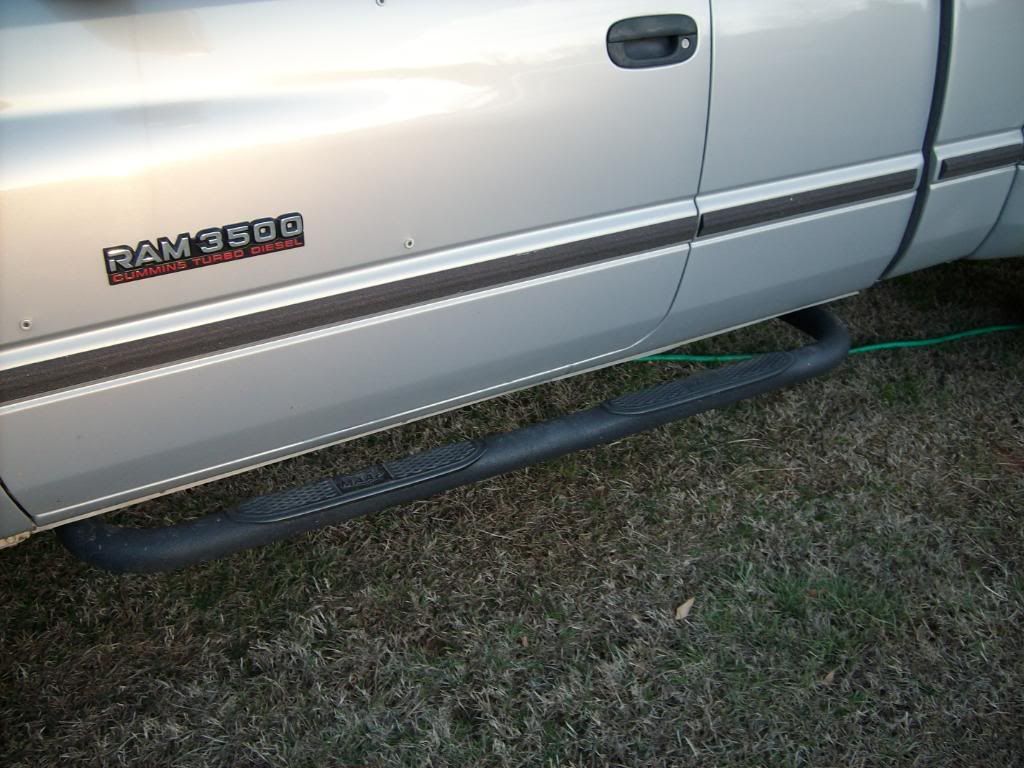 Now, to do something about that ugly chrome coming off of the side moulding. We decided to be cheap and put grip tape on it to make it look like we had it sprayed with the Rhino Liner too.
Now she's beginning to look like a cruiser. Shes got the shine, now the next step is to make it run as good as it looks. Hopefully, as long as the misses permits us too, we are planning to hit the 500 hp mark hopefully some time this year. The next update, we'll show you the 35's coming in Febuary!