BFG Mud Terrains!!
Brian Cox


01/20/2009 12:34PM

Okay, we couldn't wait till Febuary to put them on so we went ahead and made the plunge. I started making calls to see who had the best price. I found Gwinns Tire in Easley had the best price. $267.88 each plus mount and balance. A little over $1700 for the set, but I think it made $3000 difference in the looks.
First we had to install the leveling kit on the front in order to clear the tires on a tight turn.
Then we had to install the spacers on the rear between the wheels to keep the tires from rubbing.
The spacers are 2" thick. Just perfect!!
Then it was off to the tire store! Those boys WORKED!! It took them a total of 2 hours to install them. They even took the time to clean the bead sealing surface on the rims to make sure that the tires would seal up good on the rims. The finished product? A bad ass looking truck that now turns heads and rides SOOOO good. The one thing that suprised me though was that there isn't alot of road noise. There's a low roar, but it's barely even audible over the truck itself on the interstate.
I'm sorry to keep you waiting for the pictures, but trust me, the pay off is sweet!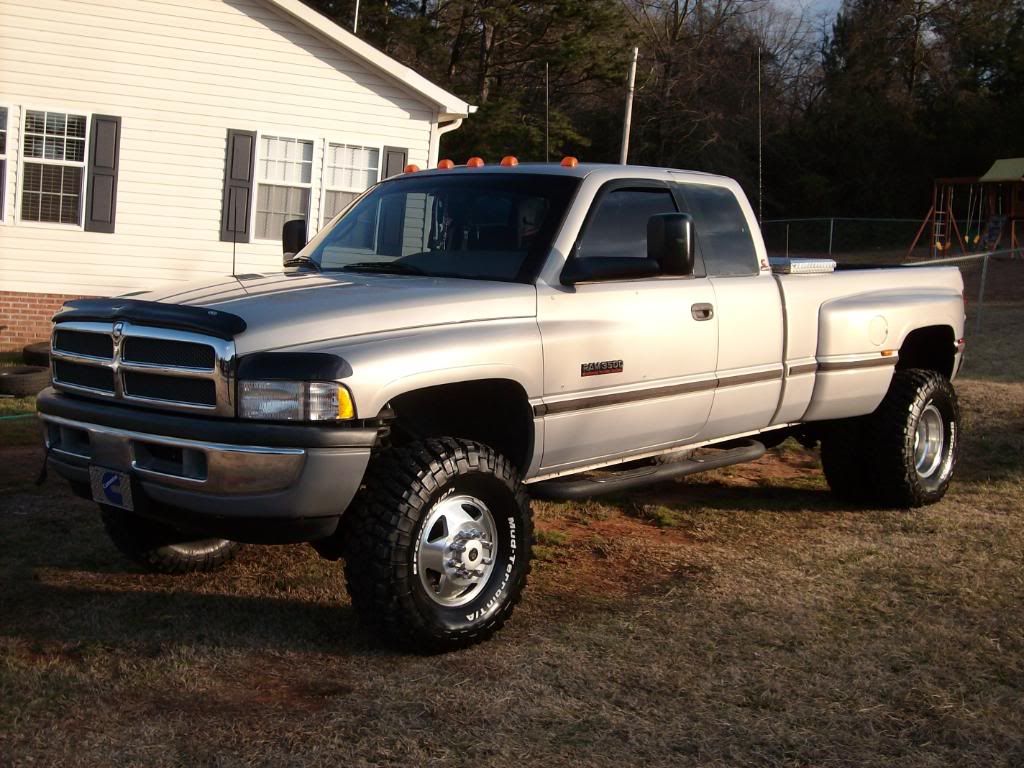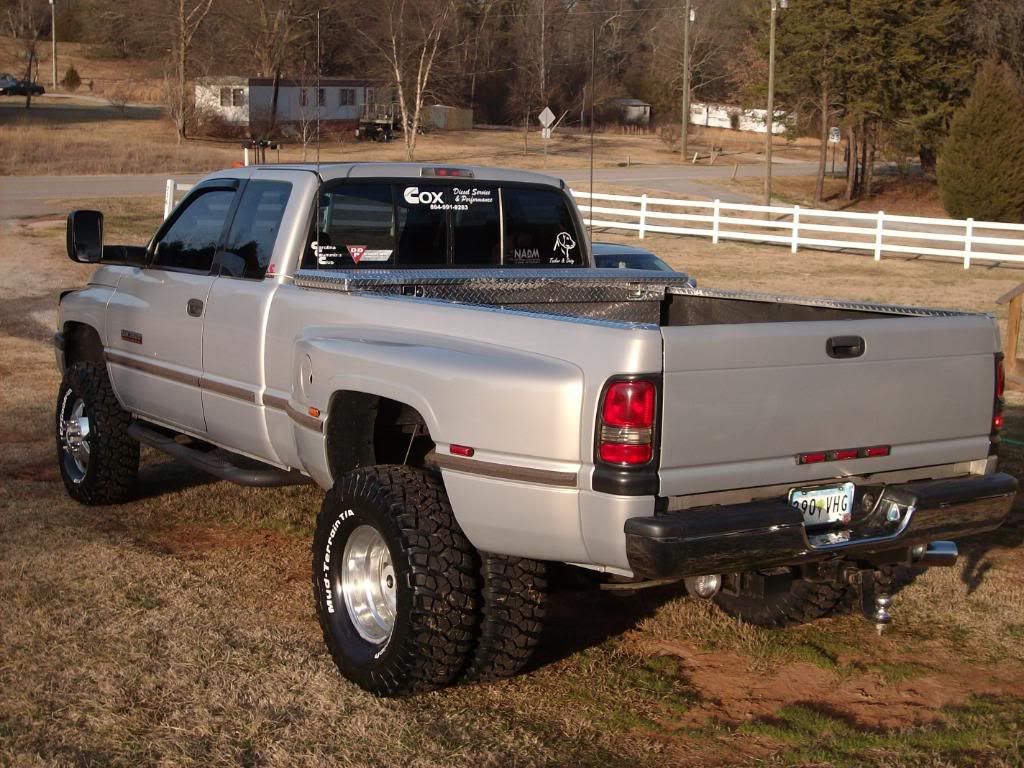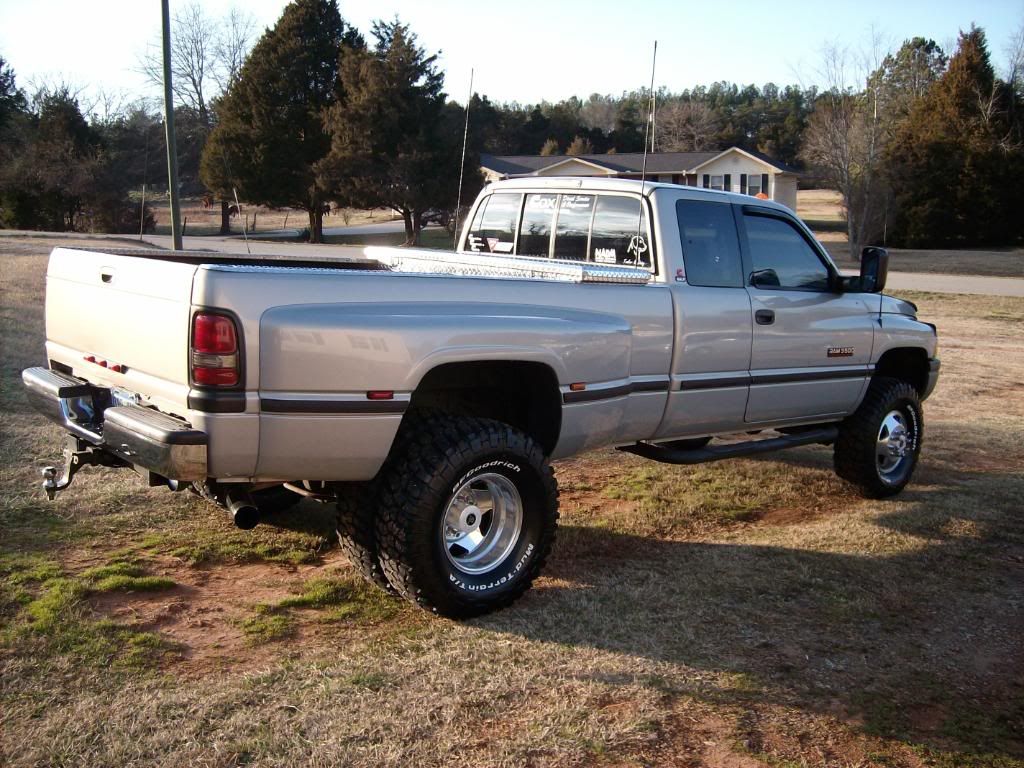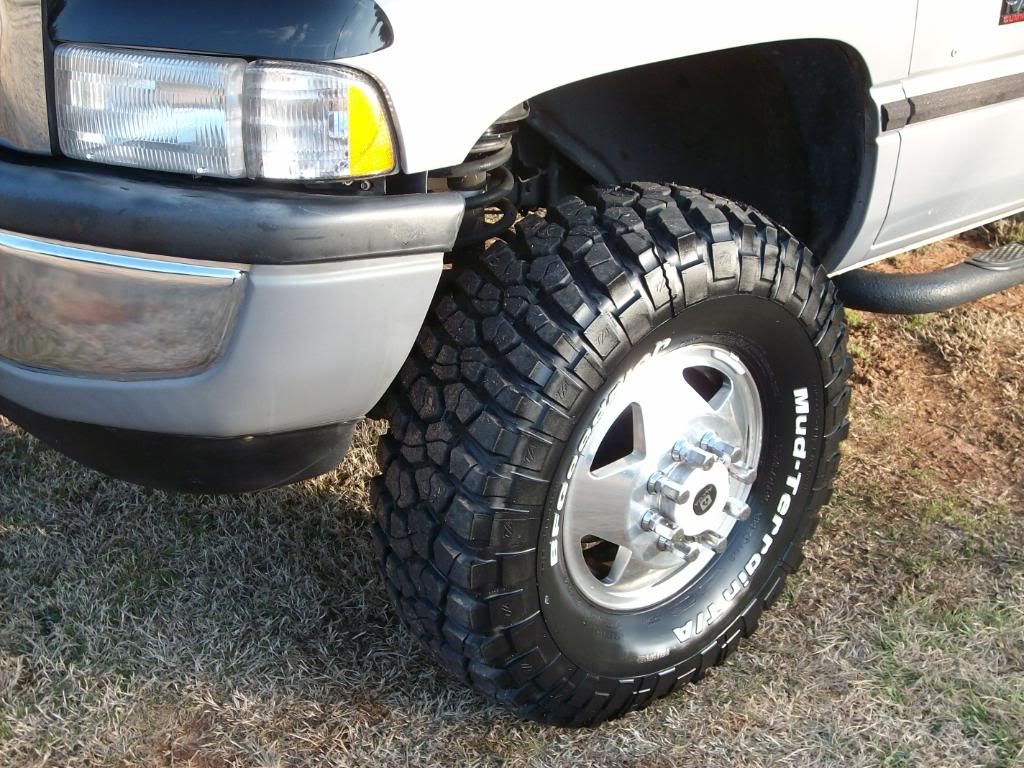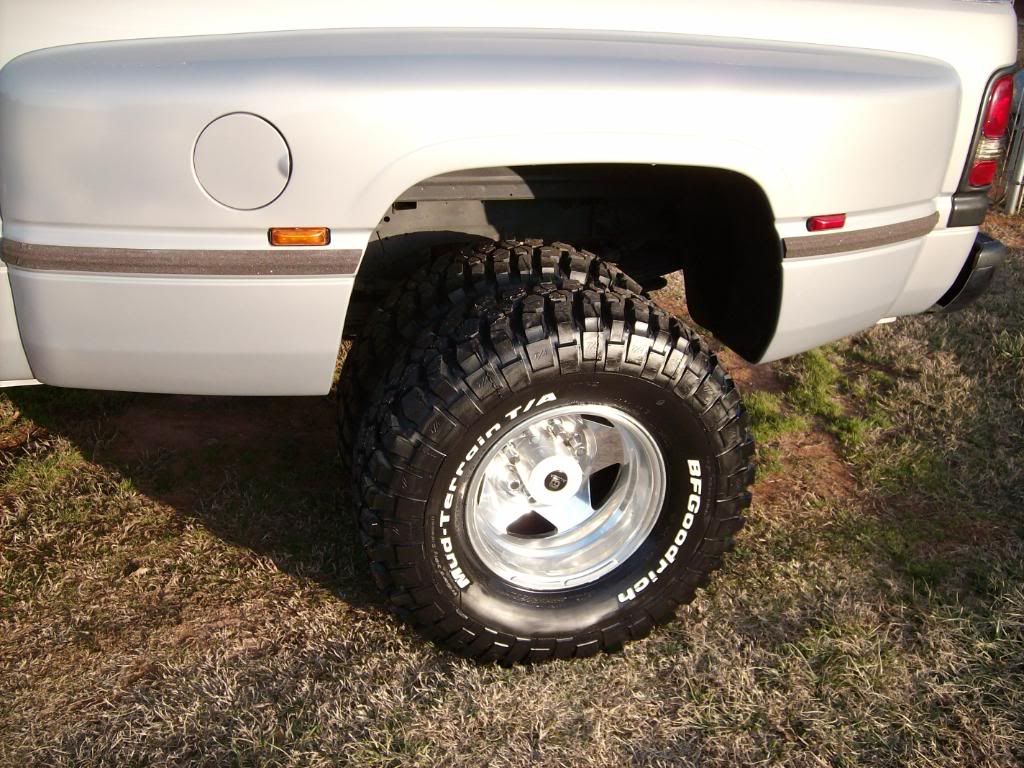 See? I told you!! The tires measure 35" tall. The size is 315/75 R16.
Check back soon for the traction bars were working on!!